A Review Article On How Salesforce Has Changed Worklife Globally
By Stratus Salesforce COE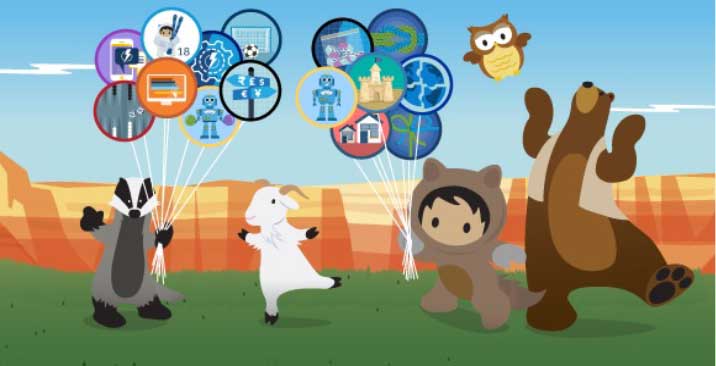 Salesforce is a cloud-based customer relations service provider (or CRM) based in the United States that provides customers with a platform to develop their own applications without following the tough steps that they used to have to follow in the legacy system. Salesforce has defined the ideal way to build a meaningful and lasting bond with its customers by identifying their needs, addressing problems faster, and deploying new apps.
Let's take a glance at an amazing collection of Salesforce success stories from all around the world.
A working parent with access to childcare in the United Kingdom noticed that many female colleagues in India had dropped out of the workforce in the absence of such options in their country. Her strong desire to enable women to follow their dreams led her to become the CEO of a renowned school and daycare in India.
In the early days of running the school, she and her staff used an Excel spreadsheet to measure business metrics. As the business continued to expand, however, they looked out for an automated solution that could help them – and they found Salesforce. They started using Sales Cloud and Service Cloud for lead management and omnichannel service delivery and noted that the flexibility and ease of use that Salesforce offers has helped drive internal adoption very quickly. With the wide range of resources that Salesforce offers, system administrators could quickly roll out modules for on-the-spot requirements, such as sending out communication to families – which, earlier, had taken as long as 3-4 days – in just a couple of hours. With all lead data consolidated on Salesforce, the team can now target programs effectively, optimize campaign spends, focus on channels that yield more, and enjoy a more data-drive marketing engine.
On the other side, a Company from California that specializes in selling and installing energy efficient products was seeing a plateau in sales due to a lack of proper record maintenance, no accurate data, and loss of internal communication. They began searching for new technology that could help them update their work environment, ultimately leading to profits. By implementing Sales Cloud, Service Cloud, Chatter, Five9 and Genepoint integration, Salesforce has successfully resolved the problem for the client by doing the following and enabling the company to experience profits, value and overall customer satisfaction:
Created automation to deliver appointments to sales representatives faster with complete access to any required information on demand.
Migrated the entire marketing and sales departments from paper to a build out of Sales Cloud Lightning with Chatter.
Integrated Geopoint to provide a 360-degree view of all customer locations while scheduling appointments.
Built new performance dashboards and reports.
Integrated the Five9 Dialer inside of Salesforce – configured with screen-pop and business intelligence.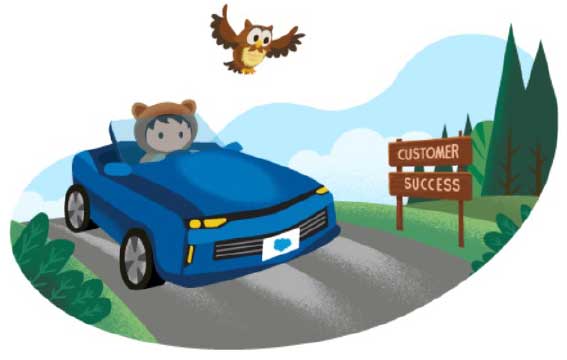 Next, a bank from Malaysia experienced a massive growth in its customer base, which led to a large increase in support requests, and needed to build a system that could effectively scale and route inquiries. Prior to the project, they had over 10 teams managing various parts of their contact center services, and over 50 different customer support phone numbers. They chose Salesforce as their new platform of choice due to Salesforce's high potential to scale and innovate, as well as its multi-cloud approach that extends beyond the contact center.
The transformation needed to accomplish three things – efficiently manage the contact center, unify customer service channels, and unify their technology platform – all with a focus on improving user experience for customers and agents. By utilizing Omni-Channel, queries are now directed to certain channels for support. The bank incorporated AI, including agent-facing chatbots to offset basic inquiries, to escalate to live agents when appropriate, and to surface answers during customer interaction to reduce case time to resolution. After implementing the Salesforce service, the support channels are now providing nearly two million answers each month.
And finally, a startup company from Indonesia – which had only a single call center in Jakarta – became quickly overwhelmed as thousands of merchants rushed to register on their website, and it created a complicated workflow that required the sales team to manually replicate account data across several back-end systems using spreadsheets.
After implementing Salesforce, they are now using Sales Cloud along with Google Sheets Salesforce, which has helped increase the speed at which the company onboards merchants and hence revolutionized productivity. Sales Cloud provides the speed and agility the team requires to support the company's exponential growth, and the company plans to use Marketing Cloud to inform its strategic decision-making and help its merchants better serve their customers. Data in Salesforce allows them to see the density of merchants in different areas.
Salesforce's core value of equality, and its belief that business is the greatest platform for change, will continue to drive the partnerships between the two companies well into the future.
Stratus has joined the Salesforce Consulting and Managed Service Partner programs, where we will focus and aim at creating impactful results and empowering our clients to achieve more with experienced resources, innovative solutions, speed, and efficiency with scalable results. We also strongly believe that this long-term partner relationship will help us deliver value and end-to-end sustainable support to our clients driven by technology and business value.
Sai Sreekar
Karishma Potnuru
Monisha E
Sagar Sonawane
Niharika Lakkineni